We are a team of dedicated professionals who make it our priority to deliver world class products and exceptional customer experiences to businesses across Western Canada. Our passion is "Great People. Great Results." This extends from the team members we engage, through to the clients we work with, it all comes down to great people! Our goal and commitment is to achieve great results for each and every client, it's all about understanding the business and developing the right solution for their unique needs.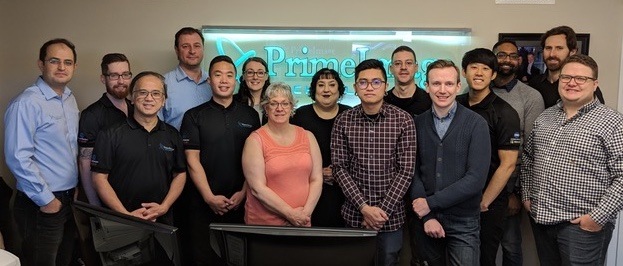 We are a locally owned and operated business, specializing in managed IT services and printer and copier solutions. We take the headache out of your product selection, then we keep your business up and running with prompt and reliable support and maintenance services. We are committed to delivering real value and helping your business grow and succeed.
---
Complete Office Solutions
We offer a full suite of office solutions from copier and printer solutions through to IT security and managed IT services. We have seamlessly integrated our sales and technical services teams to meet more of your needs with the one trusted provider.
---
Quick Response Times
Our Dispatch Operators are standing by to receive your support request and get you the help you need when you need it. All of technicians are fully trained and certified, you can trust that you are dealing with knowledgeable and effective experts in their field. Our processes are designed to get you the right help at the right time with the goal to minimize your business disruption.
---
Exceptional Customer Experiences
Our core values are built around delivering exceptional customer experiences.
Customer Focused – Our team are customer focused in all that they do, everything comes back to adding value to our clients.

Solutions Oriented – Our team are always solution oriented in their troubleshooting and work with clients to identify the right solution to their unique business needs.

Accountable – Our team are fully accountable throughout the full customer journey, your challenges are our opportunity to increase our value to your business.

Progressive – Our team are highly progressive, we are constantly improving our processes, raising our training levels and using automation to get you more of what you need and want.
---
Great career opportunities
Our team love working at PrimeImage Technologies because we offer competitive pay, comprehensive benefits, extra wellness benefits, above market vacation allowances, ongoing learning and development plus a warm and engaging workplace culture.
If you are interested in learning more about career opportunities at PrimeImage Technologies, click on the Careers Page under the Contact Us Menu.
---
WORK WITH US!